www.TheImmigrants.com
Click here to listen to tracks from the 16-Song CD, Charlestown, released by The Immigrants on Railway House Records in 1994.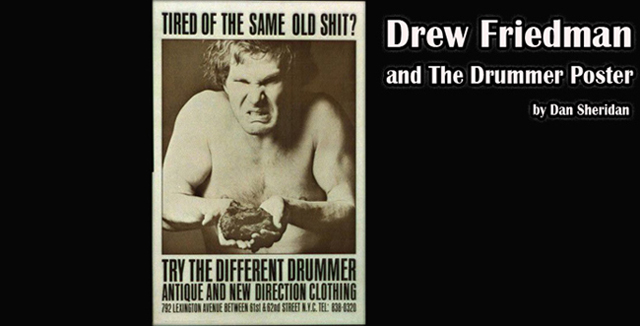 Drew Friedman & The Different Drummer Poster
by Dan Sheridan ~ drummer in The Immigrants
March 6, 2014
By some miracle, I found a copy of The Different Drummer poster on Drew Friedman's Website. I looked for it everywhere, but could only find a photograph or two with it in the background.
Drew Friedman put the following comment:
This large, delightful poster featuring Paul Sigenlaub, one of the owners of the Different Drummer, designed by J. C. Suraes and photographed by Bill English, hung in my Great Neck boyhood bedroom for several years, upsetting, disturbing and confusing frequent adult guests, including my grandmother, our housekeeper Mrs. Sullivan, and various friends and relatives. To all of them, I sincerely apologize.
Drew Friedman
I sent a request to Drew for permission to use his copy of The Different Drummer poster.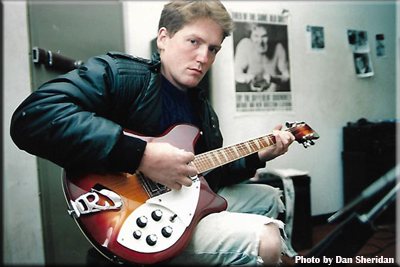 Drew-
For years and years, this poster hung in our rehearsal space while working on songs for our band, The Immigrants. It sat behind my Gretsch drum-kit. I tried to be The Different Drummer.

Now I've gone and written a short satire inspired by this same poster, but I looked and looked and could not find it anywhere...

Unfortunately, all I could find was a photo of my brother Bill holding his Rickenbacker guitar - in the background you can see The Different Drummer Poster.
Drew, can I have permission to download this image of The Different Drummer for my sure-to-be-rejected-satire to TNY?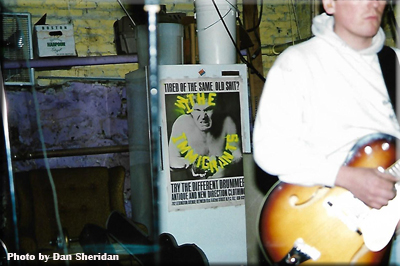 Rodney Dangerfield's Tombstone: There goes The Neighborhood!

Thanks for posting this memorable image!

Dan Sheridan
Writer/inept drummer in The Immigrants.
March 8, 2014
Great news – Drew Friedman graciously responded to my request to use his image of The Different Drummer poster.
"Yes, you certainly have permission."
---
April 11, 2020
Saturday 6:04am – While reading an obit in the NYT about Matt Drucker from Mad Magazine – I see a quote from none other than Drew Friedman.
Excerpt from article in The New York Times by J. Hoberman (April 9, 2020)
Mort Drucker, a longtime contributor to Mad magazine known for his caricatures of actors, politicians and other celebrities, died on Thursday at his home in Woodbury, N.Y. He was 91.

Mr. Drucker, who specialized in illustrating Mad's movie and television satires, inspired several generations of cartoonists. "To me, he's the guy," the caricaturist Drew Friedman said. "I used to imitate his work in Mad when I was a kid. I wanted to be Mort Drucker; I even loved his name."
---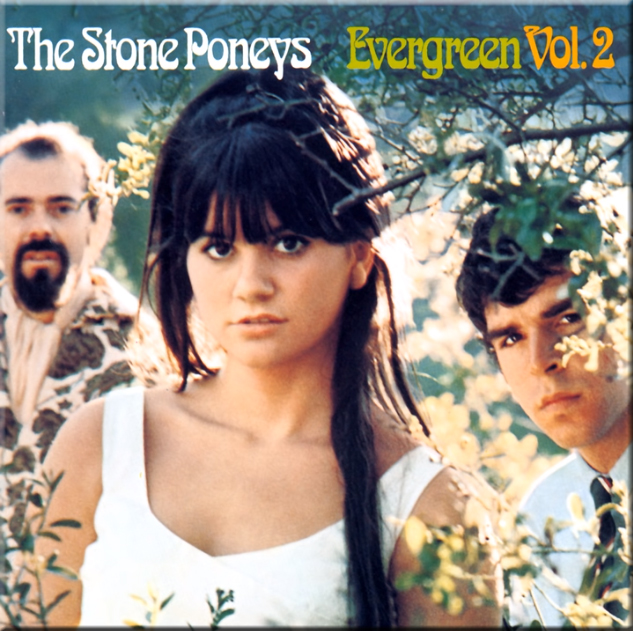 Rest in peace, Mort Drucker. I'm still a juvenile delinquent who subscribes to Mad Magazine – see selected recent issues. I think of Drew Friedman's kind permission to use his Different Drummer poster years ago. The same poster we kept in our rehearsal studio, our inspiration…
Then I listen to the Different Drum, sung by Linda Rondstadt – on the ride home from work. The DJ mentions Mike Nesmith from The Monkees wrote the song.
You and I travel to the beat of a different drum...