www.TheImmigrants.com
Click here to listen to tracks from the 16-Song CD, Charlestown, released by The Immigrants on Railway House Records in 1994.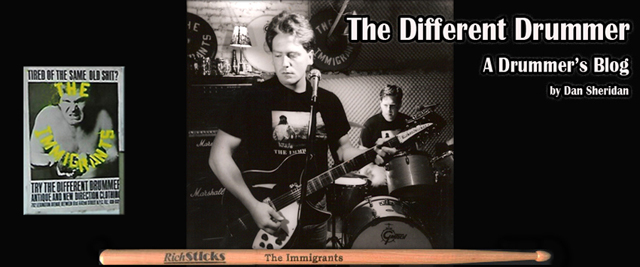 Buddy Rich and Gene Krupa
With An Excerpt from Tim
May 5, 2020
by Dan Sheridan
Last night, I found this video of Buddy Rich from 1943 playing with Tommy Dorsey – rich colors and sound– an amazing Big Band showcase of talent. Then I saw one of Buddy's last performances – an inspiration to go back to those dang rudiments – mind-twisting torture – two sticks, a drum pad, and spastic: LRLL RLRR LRLL RLRR. Damn that Buddy Rich rudiment book! The bane of my existence – I'll never be like Buddy! I need to get back to the rudiments! Buddy drummed 'til he was 80.
Tim Excerpt – Chapter - Paper Jam
Duke has a calm confidence about him that is almost contagious. "You'll get the hang of this before you know it. Just give yourself a chance."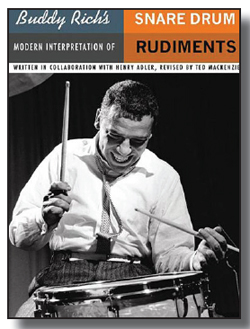 Duke's right. I think back to my first drum lesson a couple of years ago. I walked into the kitchen with my rudiment book and sticks. Dad was busy making stuffed mushrooms to go with the steak grilling on the hibachi while Uncle Rudy sat at the kitchen table with a big smile on his face. That was Rudolph Procario, always smiling.
"Would you look at that… if it isn't Buddy Rich himself!" says Uncle Rudy. "Hey now, why the long face?"
"I'll never be a drummer. I can't even hold the sticks in the fulcrum of my pincer grasp. I've wasted all that money I earned at Nathan's on a black drum kit."
"Give it time. You can't expect to be Buddy Rich after your first drum lesson."
"Buddy who?" I ask.
"Don't tell me you've never heard of Buddy Rich?"
"No," I admit. It doesn't matter. I'm giving up the drums.
Uncle Rudy points to the cover of my lesson book. I take a second look – there's a black and white photograph of a drummer at his snare drum with a wide grin on his face.
"He's only the best drummer in the world…"
"Hold on there a minute, Rudy," says Dad. "You're forgetting Gene Krupa."
"Gene who?"


"Gene Krupa!" they shout in unison. He played drums with Benny Goodman, they tell me. Two friends from college, partners in chemistry lab at Manhattan College who went off to World War II then returned to finish college on the G.I. Bill.
There was that time I rode in the car with Dad down to his dentist office in the Woodlawn section of the Bronx. We were driving along Rumsey Road, a scenic tree-lined drive – there was this unusual blue street sign with a little snare drum and two sticks.
"Hey Dad, look at that street sign!" I shout out. "Gene Krupa Drive!"
---
Tim Excerpt – Chapter - In the Darkroom
In the faint orange glow of the safelight, unsure of my surroundings, I call out like a little kid, scared of the dark. "Duke, where are you?"
"Over here," he says. "The safelight is still warming up."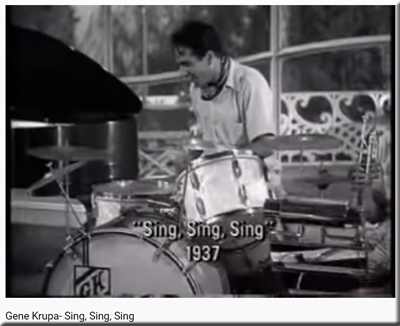 Dangling overhead is the Thomas Duplex Super Safelight, the best in the profession, weighing over 20 pounds, secured by thick chains to eyebolts in the ceiling. The low-pressure sodium lamp requires five minutes to reach full candle power.
"Before you know it, you'll be able to read the newspaper by that safelight."
Duke then flicks on the radio to a Big Band station, WNEW 1130-AM on the dial. William B. Williams is the DJ and his opening signature song begins to play, Make Believe Ballroom Time.
It's make believe ballroom time,
Put all your cares away,
All the bands are here,
To bring good cheer your way.
The music stops for a split second, the second verse kicks in...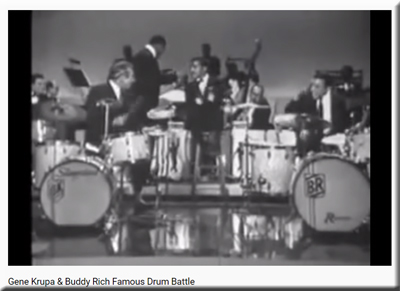 It's make believe ballroom time…
It's no time to fret,
Your dial is set for fun…
Something tells me I'm gonna like it here. This is just like the darkroom in the basement back home. Dad would pop in his favorite cassette tape, Benny Goodman Live at Carnegie Hall in 1938. Gene Krupa pounded out paradiddle-diddles on the floor tom during his drum solo in Sing Sing Sing.