www.TheImmigrants.com
Click here to listen to tracks from the 16-Song CD, Charlestown, released by The Immigrants on Railway House Records in 1994.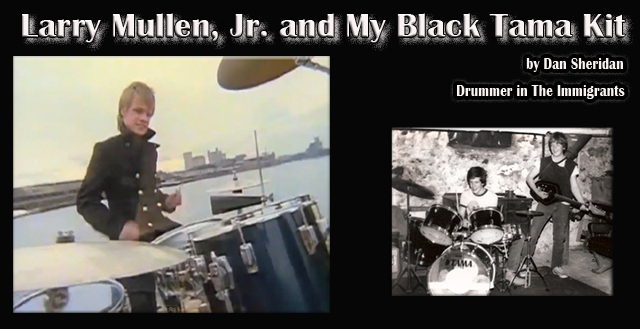 Larry Mullen, Jr. and my Black Tama Drum-Kit
With An Excerpt from Tim
May 5, 2020
by Dan Sheridan
I gave my drum lessons a second chance. I learned to play that black Tama drum-kit. I wanted to be just like Larry Mullen, Jr., the drummer in U2. I saw Larry in a video on MTV. He was playing 16th notes on his hi-hat, drumsticks buzzing in a blur, fast as a humming bird's wings, sitting perfectly still while making quick snaps to the snare drum. The band was floating on a barge in some industrial canal in a distant land – the song was Gloria.
This was 1985 — the MTV era. Pete Townsend from The Who started appearing in a commercial demanding his MTV, imploring Americans across the land to fight for their rights, "I want my MTV!" Heavy Metal heads wearing Led Zeppelin t-shirts with long hair like Jimmy Page, almost overnight got Billy Idol spiked-haircuts and started wearing paratrooper boots like Joe Strummer of The Clash. For the first time, we were able to see what bands looked like. Before MTV, we couldn't see – there was the album cover and photographs in Rolling Stone. And that was it. We were in the dark with just the radio… MTV changed all that. Now we could see music.
I turn the page to the U2 concert program — black and white photographs taken by Anton Corbijn. There is Larry Mullen, Jr. "Larry likes to play drums." I nudge my brother Bill, the guitarist in our band. "Bill, check this out. U2 sounds a lot like us." I read a quote, "We started out as non-musicians. We learned to play after the group was formed. I mean, we started to write our own material 'cos we couldn't play other people's."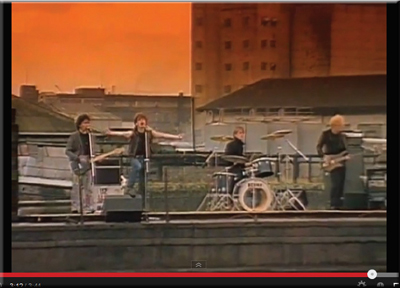 The first song we ever learned to play was a U2 song called, "I will follow." Then we played it over and over and over again. Bill learned how to get his guitar to sound like The Edge – somewhere deep in the echo chamber there is a spring that creates this reverb sound in the amplifier –it almost sounds like a distant bugle call - then comes the charging, stampeding sound of the thumping floor tom with two quick three-stroke ruffs on the snare drum followed by two lightning strikes on the crash cymbal.
I think of U2 at Radio City Music Hall — a magical night, the night before my nineteenth birthday on December 3, 1984. These were the hottest tickets in New York City – a one-night show to see this band from Ireland.
"How did you get these tickets, Danny?"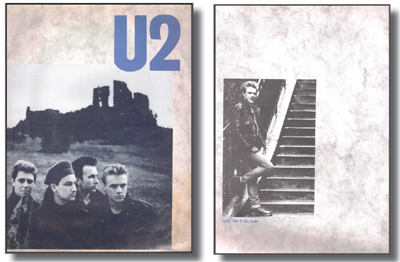 Steve Van Vlack, the lead singer in our band sat beside me. I met my connection in Washington Square. I paid $50 a ticket, a lot of money for a concert ticket back then, Christmas presents to my bandmates. I don't tell him the truth.
"I have my ways, Steve."
I still can't believe I'm sitting in the tenth row to a U2 concert at Radio City. The Waterboys were the opening act. They play their song based on a poem by William Butler Yeats, The Stolen Child.
Come away, O Human Child!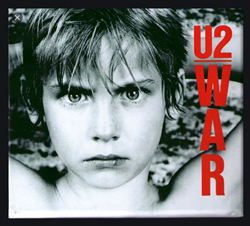 To the waters and the wild
With a faery, hand in hand,
For the world's more full of weeping, than you can understand.
Back in 1983 - After hearing Larry Mullen Jr.'s drum intro to Sunday, Bloody Sunday, I went out and got a black Tama kit with the money I earned at Nathan's Famous...
On a rainy evening in 1983, The Immigrants came to be — shooting bottlerockets out a bedroom window with an ex-member of the local band, Rat Salad.
"We don't need 'The Salad', we can form our own band. Danny can be the drummer."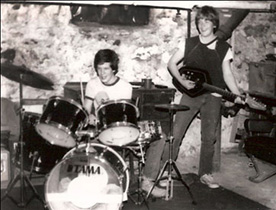 "You think my brother, Bill could join?"
"Sure, if you buy a drumset, he can be the rhythm guitarist."
And so Bill and Dan were in a band before they had instruments or could even play...