www.TheImmigrants.com
Click here to listen to tracks from the 16-Song CD, Charlestown, released by The Immigrants on Railway House Records in 1994.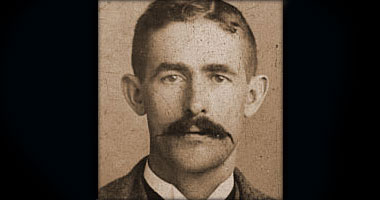 Dedication Page
The Immigrant website is dedicated to our great-grandfather, Jack Lynch, an Irish immigrant killed on the job in a NYC sewer on August 26, 1908. Click here to read article in the NY Sun.

Music Press Reviews

The Charlestown Patriot
'Charlestown' is Debut CD of Local Rock Group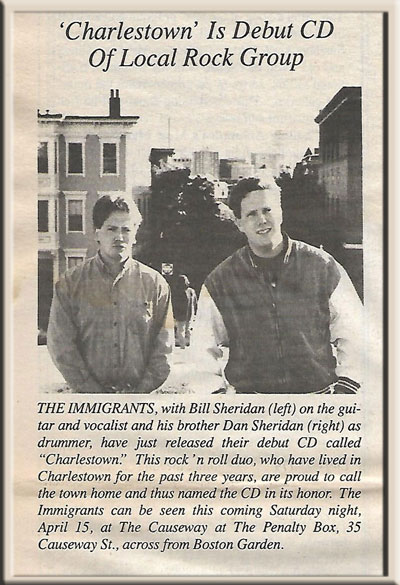 April 13, 1995
The Immigrants with Bill Sheridan (left) on guitar and vocals and his brother Dan Sheridan (right) as drummer, have just released their debut CD called "Charlestown." This rock 'n roll duo have lived in Charlestown for the past three years, are proud to call the town home and thus named the CD in its honor.
The Immigrants can be seen this coming Saturday night, April 15, at The Causeway at The Penalty Box, 35 Causeway St., across from Boston Garden.
Pit Report
Boston, Massachusetts
---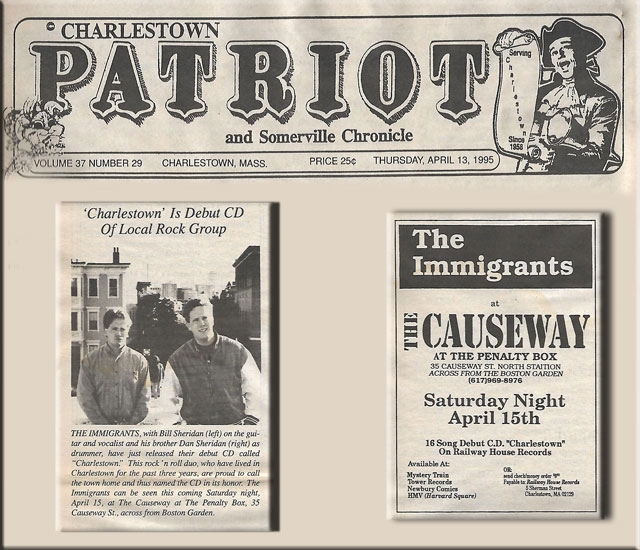 ---
Music Press Reviews - Part 1 | Music Press Reviews - Part 2 | Music Press Reviews - Part 3